Listing usług
Accounting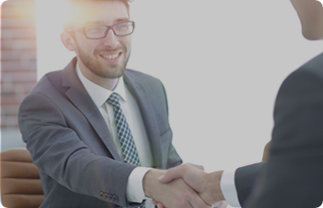 Accounting In Poland. There are several forms of establishing companies. Our team of experts will advise you to choose on the most advantageous form - a civil, partnership or capital company. Each form differs in business management and accounting. Steps in establishing a company will include:
application for a company tax identification number
application for assigning a company REGON number
application for a company tax form
information on the company's bank account
notification of social security contribution payers in ZUS
Running a company involves registration at the Tax Office for tax purposes as well as services and goods. After choosing taxation, you should also - if you are an active VAT payer, submit an appropriate application to the Office. When running a company employing employees, you pay appropriate financial contributions to the Social Insurance Institution. When registering via the ZUA form, we submit:
NIP number,
REGON number,
personal data,
number and series of documents of the owner of the company and reported persons,
company bank account number,
registration number and institution name
A company bank account should be created by the entrepreneur. This account allows quick and easy transfers to the Social Insurance Institution, the Tax Office and facilitates settling accounts with contractors. Accounting should be given to a professional accountant or an independent professional company dealing with accounting, due to the relatively low cost of cooperation, reliability and smooth service of the company's finances. To conduct an enterprise in accordance with applicable law, it is necessary to obtain an administrative act that allows the owner to own the company in terms of the interests of the state and citizens.
This license is granted for 5 to 50 years and is issued by the minister responsible for a given sector of the economy.
An additional document to be obtained is a permit allowing the company to be run in accordance with the law. At FA Partners, in addition to professional accounting services, we support companies in various aspects of running a business.