Listing usług
Restructuring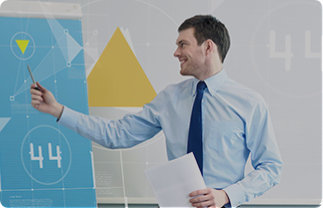 We offer professional advice on restructuring, which helps our clients to make rational economic decisions, choose optimal development directions and effective management methods, and reduce the risk of their business. Properly undertaken actions can protect the enterprise against the deterioration of its profitability, and in extreme cases against insolvency or bankruptcy. We have extensive experience in the restructuring and reorganization of enterprises as well as strategic consulting focused on managing the process of creating the company's value. We support companies in various optimization or restructuring processes throughout the transaction, until the terms of the restructuring or arrangement are agreed. Our services include:
refinancing processes
processes of renegotiating financing conditions
Out-of-court financing restructuring processes
court financing restructuring processes
The restructuring process may comprehensively cover the entire enterprise or only selected spheres of its activity (market and product restructuring, organizational, property, financial restructuring, employment restructuring, etc.). The enterprise restructuring program may also be carried out in stages, at the client's request, and its individual elements may take the form of separate studies. The restructuring of the enterprise is often related to ownership changes or consolidation or its division. In such cases, we additionally prepare a detailed capital and organizational concept of transformation, and at the client's request, we also participate in its implementation. Restructuring is a procedure conducted pursuant to the Restructuring Law, under which activities are undertaken to improve the economic situation of the entrepreneur.